By Marlena De Lacroix
Last week I had a nightmare that All My Children and One Life to Live were canceled.  And then the bad dream came true.
But before we wallow in our own  grief, let's take a moment to remember all the jobs that are being lost — and all the acting careers that are now ending.  So many people out of work!  They are the true victims of ABC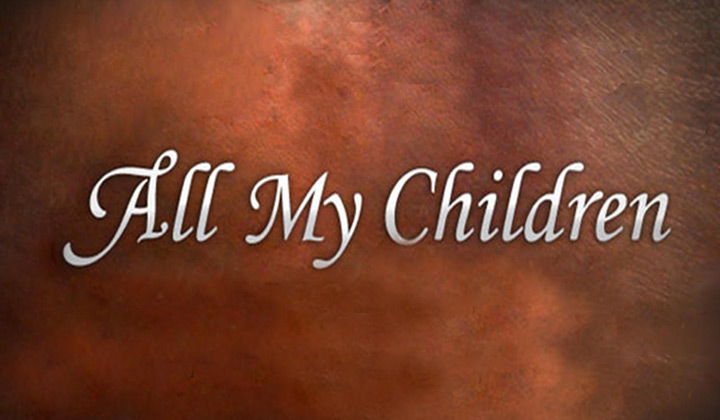 Daytime, the reality shows, and our genre that is now collapsing.  The rest of us will just have to knit.
It's hard to imagine a life without the daytime icons that have filled the histories of All My Children and One Life to Live.  I've lived my life with Erica and Viki, and now I'll never know if they find forever husbands — or lasting happiness.  People like Tad and Blair and Dorian and Bo have been almost lifelong friends and it's hard to think what life will be like without them.  
Somehow I can't see myself making lifelong friends with Mario Batali or Tim Gunn.  Imagine, they've given us one show that's about cooking and eating (The Chew) and another about losing weight  (The Revolution.)  Can' they get it straight? How lovely to be a
woman – but one that only thinks in frivolous externals?  That's what ABC thinks today's women want.  I'm too intelligent for this kind of lite fare – and so, I know, are you.   
The worst part about losing OLTL and AMC is that it is almost like losing our homes.  No matter what I've done these last forty years, it was always good to know Pine Valley and Llanview were there for me to burrow into every afternoon.  So many of us plan our days around soap operas — what are we to do with our afternoons now?  What happens to our rocks, our secure and safe places we knew we could always go?
Well, there are some months left on both soap operas, so we can make believe that soaps are, as Agnes Nixon used to call them, worlds without ends.  But as in my nightmare, All My Children and One Life to Live do finally have ends.  What are we going to do without our homes to go to now?  There's no place like it!