By Ed Martin
Everything about General Hospital that I have come to loathe during the last ten years was on proud, pungent display last week, to such a degree of extreme outrageousness I could not look away.
I must admit that there was an infectious lunatic energy to it all, which could account for my deep fascination with what I was watching. Wasn't the tumultuous birth of baby Jocelyn a kick, with poor kidnapped Carly helpless on that cabin couch
How grand would it be if Michael's real father, A.J. Quartermaine, returned from the dead and found a way to destroy Sonny, now that he has turned Michael into an axe murderer?
and crazy Claudia helping her with her difficult delivery? How about the part when Michael stormed the cabin, saw Claudia holding the baby and killed her with one mighty swing of his axe? Good times — though not as satisfyingly violent as the time Sonny accidentally shot Carly in the head just as she was giving birth to little Morgan. Those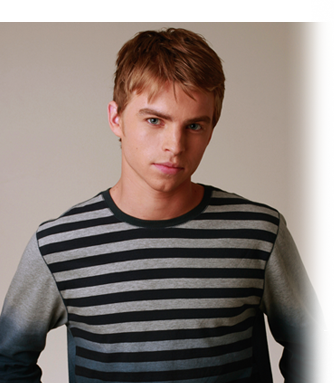 were exciting birth sequences, to be sure, but they weren't as powerful and won't prove as memorable as the considerably less bloody arrival of baby A.J. Quartermaine thirty years ago. (Veteran viewers will recall the episode in which a very pregnant Monica, along with Leslie and Gail, were trapped at the Quartermaine mansion during an especially bad storm. Monica went into premature labor and thought she was going to die, and when A.J. was born she told Leslie that he was her husband's baby. Monica was eventually proven wrong, though at the time she sincerely believed she was carrying Rick's child. This was the kind of dynamite character-driven drama that once powered GH to historic greatness.)
The leading ladies in this latest outburst of misogynistic GH violence were outstanding. I was blown away by Sarah Brown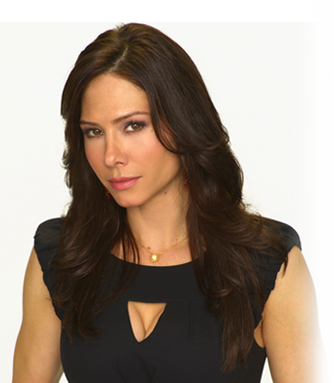 for the first and only time since she began playing Claudia two years ago. (God, how I wish she had continued playing Carly through the years. Nobody does deeply internalized conflict and self-loathing better, and without those important vulnerabilities Carly is often nothing more than a rancid bitch.) Laura Wright, who typically plays Carly's big emotional scenes with all the subtlety of a water buffalo with a nail in its hoof, genuinely impressed me as well. I think this had more to do with the dialogue she was given and the way she was directed throughout Carly's kidnapping and delivery ordeal, because once Carly was back in the hospital Wright's performance slipped back into that same one-note nastiness that has compromised this once endlessly engrossing character — something that never happened when Brown inhabited the role.
Not surprisingly I was also wowed by Drew Garrett. This kid has impressed me from the minute he took on the role of Michael earlier this year and he has yet to disappoint.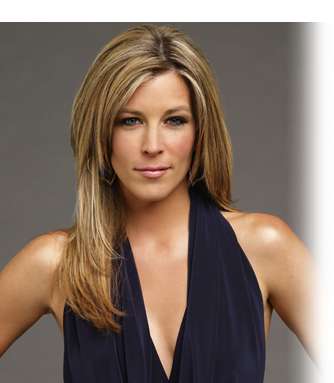 Not all of the performances in this story were top notch. The huge confrontation with and public humiliation of Claudia that Sonny maniacally orchestrated proved too much for Maurice Benard. The words "ham" and "cheese" came to mind over and over again as Sonny railed against his most recent wife. It was yet another of this dangerous man-boy's epic temper tantrums, and there wasn't a hint of humanity in it. Still, I'll cut Benard some slack this time, because there may not be an actor on the planet who could convincingly deliver the outrageous material with which he was saddled.
The most fascinating aspect of this entire tale was the way in which so many of the adults in his life rallied around troubled 16-year-old Michael to help him move past the fact that he just murdered his step-mother with an axe, as if it were the psychic, emotional and legal equivalent of a speeding ticket or a bad report card. These are the same adults who constantly fuss and fret over the well-being of every baby and child around them! Only sad-sack Jax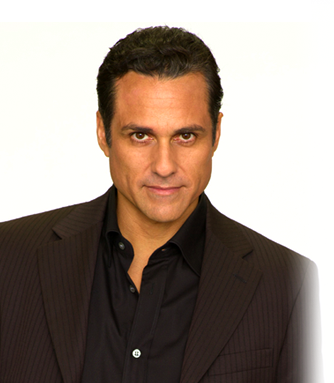 cares that poor Michael is now and forever a killer. Sonny and Jason went so far as to teach him how to cover his tracks, destroy all evidence and move on as if nothing had happened, all but ensuring that Michael will kill again. Talk about missing out on teachable moments!
Through it all, Sonny ranted and raved about how evil and crazy Claudia had been. Is that the pot calling the kettle black or what? This macho loon knew how fragile and dangerous Claudia was — he even knew she was packin' heat — but he chose to drive her mad in a room full of people he claims to care about. (Sonny has never before come across so wildly pathological. His calculated public attack on Claudia was nothing less than a self-propelled display of insanity.) It was so sickening to once again watch him emotionally brutalize and physically threaten a woman, as we have seen him do so many times before. This time, however, it can be argued that the object of his fury was mentally ill and in dire need of help, having endured a monstrous childhood and continuous threats against her as an adult — not to mention the recent loss of her baby. Yes, Claudia put out the hit on Sonny that resulted in Michael getting shot, but it was Sonny who chose to bring his little boy to one of his criminal organization's locations, an obvious hot zone for his enemies.
Just for kicks, let me continue to side with Claudia for a moment, if only to further emphasize the horror of Michael's behavior. I'll start by noting that she wasn't actually doing anything wrong at the time Michael attacked her.  She had saved his newborn sister's life by assisting Carly with her birth, and possibly saved Carly's life, as well. Further, she had not yet actually kidnapped the baby or even tried to run out the back door with her. Yes, Claudia earlier had kidnapped Carly at gunpoint, but only as a result of the extreme emotional distress her husband had inflicted on her while everyone she knew stood by and watched.
Some questions: Couldn't any number of Port Charles residents simply alert state child welfare authorities as to what went down and have them intervene on Michael's behalf, since his birth mother and stepfather's egregious bad choices are literally destroying him? For that matter, Morgan is clearly in grave danger and should also be removed from his current circumstances, shouldn't he? Will we be asked to believe that a man of Jax's extreme financial resources would allow his baby girl to be raised amid the madness and violence that surrounds Carly and Sonny? Why is it that so many people (including young Michael) were able to find the cabin in which Carly gave birth while the hapless Port Charles police department remained in the dark — even when Jason torched the cabin and it improbably burned to the ground during a torrential rain storm? (There's nothing suspicious about that, right?) Where the hell was Bobbie when Carly and her baby finally arrived at General Hospital? (We just saw Bobbie a few episodes ago in brief but wonderful scenes with veteran characters Leslie, Audrey, Luke and Tracy, so we know she's around. Poor Jacklyn Zeman. Why do they treat her so?)
A final thought: How grand would it be if Michael's real father, A.J. Quartermaine, returned from the dead and found a way to destroy Sonny, now that he has turned Michael into an axe murderer? And wouldn't it be fun to watch Michael drive Sonny insane by growing increasingly close to his biological dad? Remember, Sonny and Carly forcibly removed Michael from the Quartermaine family because they didn't want him to grow up in a toxic environment — but under their loving care, he was shot in the head, remained comatose for a year and has emerged a killer. Um, what was the problem with the Quartermaines again?
________________________________________________
Ed Martin is a veteran television journalist who writes for many national publications and websites. He blogs regularly at mediabizblogger.com. Tomorrow, he'll review the start of November sweeps on One Life to Live.