Marlena has always looked down her nose at prime time soaps (at least those post-Dynasty and Knots Landing.)  Years ago at SOW I even wrote a column called "Who Needs Beverly Hills 90210?" and to my surrpise,  thousand of young fans wrote in and said, "We do! We do!" So although the new 90210 and Gossip Girl are not theoretically fodder for my Thinking Fans, I thought you all might enjoy a thoughtful, funny and intelligent read by my TV critic friend Ed Martin, on the season kickoffs of each show.  Aw come on, TFs, slum it!
                                                                                    Marlena
                                                                                    XXXOOO
_________________________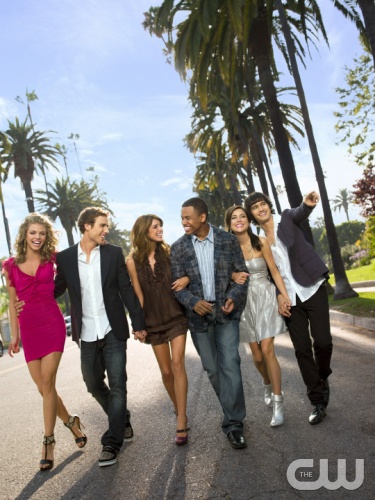 By Ed Martin 
I figure the reason why The CW chose not to provide advance review copies of the 90210 two-hour premiere is because, right at the start, one of the main characters was shown getting a hummer in the high school parking lot.
Can't you imagine the headlines? "90210 Blows!" "90210 Sucks!"
Come to think of it, the comments that would have followed in dozens of reviews might have drawn even more young viewers to the show.
As it happens, the contemporary continuation of the hot 90s phenom that began as Class of Beverly Hills, then became Beverly Hills, 90210 and was eventually known simply as 90210 isn't half bad. It's going to take more than a discrete scene of oral sex [Read more…]